HEAT TREATMENT FOR INSECT INFESTATIONS
Why Choose Heat Treatment For Insects?
Heat treatment is the most effective pest control option for moths, cockroaches, fleas, false widow spiders, plaster beetles, bed bugs, book lice and much more…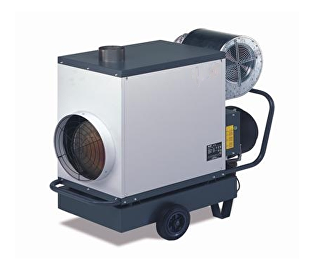 Guaranteed and Eco Friendly
One shot treatment
Back in action straight away
No disposal of items needed
Treats difficult equipment
Thorough reports, discreet
Ideal when insecticides are not desirable
Here at British Bug Control we specialise in heat treatment for insects. Heat treatment is the best pest control solution to many insect infestations and offers the fastest solution to get back online and back in business. It also represents and organic, eco-friendly pest control solution when the use of insecticide is not permitted, such as in food outlets, or not desirable, such as when expensive fabrics need treating for an insect infestation. Plus it gives you GUARANTEED ERADICATION.
Textile moths are attracted to natural fabrics and there are many situations when customers do not want to have these sprayed with insecticides. Heat treatment for moths offers a highly effective alternative pest control solution to moth infestations that's done in one day and comes with a gilt-edged guarantee.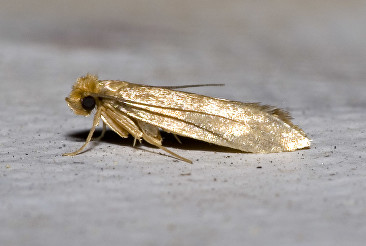 We carry out hundreds of textile moth heat treatments every year in domestic properties where fabrics need to be protected, and in clothes and furniture shops, theatres, public transport and any situation where moths take a hold and cause damage to materials and fabrics. Heat treatment offers a discreet, one visit solutions whereas with insecticides you are not killing the eggs and 3-4 visits are often needed.
Heat Treatment For Damp Pests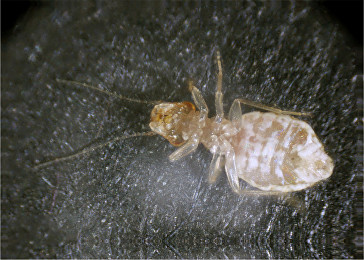 Infestations of damp pests like book lice and plaster beetle are a growing problem and in particular in the house building and renovation trade. In new-build properties, the plaster often takes 2-3 years to settle and dry, creating a fungus on the inside of the wall which then results in unsightly infestations by moisture pests. We have perfected a heat treatment approach for damp and damp pests, which is a particularly specialist area involving moisture and humidity readings inside the walls and lengthy, controlled heating, and we work with most of the major house builders in this field.
Heat Treatment for Cockroaches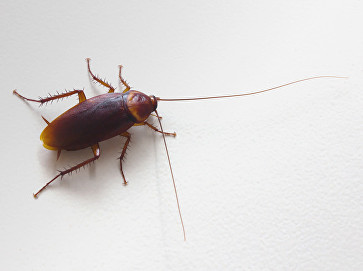 Every day equipment like vending machines, coffee machines and fridges offer the ideal damp and warm habitat for cockroaches to thrive. In food outlet environments where the use of insecticide is a non-starter and where being able to re-open straight away after treatment is a pre-requisite, heat treating the equipment for cockroaches offers the fast, eco-friendly and guaranteed pest control option. It's fair to say that we are the UK specialists in this area, and we are able to offer a three-month guarantee.
Heat Treatment for Bed Bugs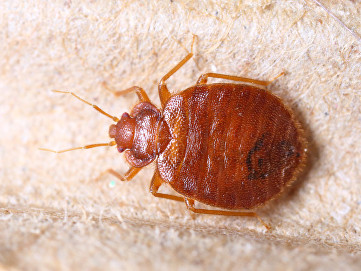 Heat treatment is certainly the best way to tackle an established infestation of bed bugs. Bed bugs are particularly resistant to the residuals of even the best professional strength insecticides, and they are very hard to direct hit with them because they live in the tightest nooks and crannies of the room and its contents. The difference with heat treatment is that you are taking the core treatment, very hot air, into all the crevices where they live, killing all life stages (bed bug eggs, nymphs and adults) in situ. With British Bug Control, our bed bug heat treatment comes with a market leading 24 week guarantee in domestic situations, and a 12 week guarantee in commercial premises like hotels and guest houses.
Heat Treatment for Woodworm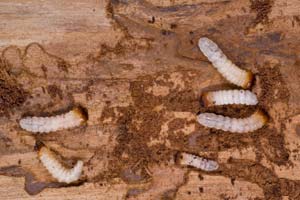 Heat treatment for wood boring beetle infestations is highly effective but in the case of antique or expensive furniture needs to be carried out by an experienced heat treatment team so that the items are protected from damage. The key with woodworm heat treatment is to turn the heat down and heat over a prolonged period, so that the insects, larvae and eggs are kills inside the wood, but the moisture in the wood isn't drawn out. An effective alternative treatment to a multiple insecticide approach, and a guaranteed woodworm treatment.
Heat Treatment of Caravans, Cars and Lorry Cabs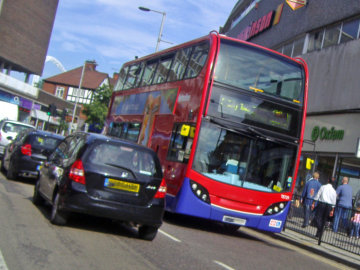 An insect infestation in a car, lorry cab or caravan is very hard to treat with insecticide because of all the nooks and crannies they can disappear into and lay eggs in. Heat penetrates all those areas killing all life stages of the insect. We regularly carry out heat treatment for fleas, bed bugs and even spiders and beetles in buses, taxis, train and lorry cabs, cars and caravans and work with many household names in this area. Heat treatment gets them back in action and earning money for you straight away, and the approach is guaranteed.