STINK BUGS
Licensed Heat Treatment for Brown Marmorated Stink Bugs
"We are currently the only heat treatment provider in the UK with the ability to perform mobile certified heat treatments for marmorated stink bugs."
After many months of close liaison with the overseas authorities involved, British Bug Control is now able to carry out licensed and certified heat treatment for the Brown Marmorated Stink Bug to allow export of goods.
The Australian department of Agriculture, Water and Environment and the New Zealand Ministry for Primary Industries have introduced a joint offshore BMSB Treatment providers' scheme which sets out the minimum standards for registration and compliance requirements for treatment providers conducting BMSB treatments on goods bound for Australia and/or New Zealand during that particular season.
BMSB (Brown Marmorated Stink Bugs) are exotic pests to Australia and New Zealand. They arrive as hitchhikers on cargo/shipping goods, vessels and personal effects. Stink bugs pose a huge biosecurity risk to Australia and New Zealand's agricultural industry and both countries are committed to keeping them out and will not allow import of goods that could bring in an infestation, unless pre-treated prior to export by a licensed provider. They will not let goods in without the required treatment paperwork and many goods are turned away on arrival, at huge cost to the exporter.
The most commonly exported goods where stink bug possess a threat are motorhomes, camper vans, caravans and horse boxes.
We are delighted to announce that we can now provide certified treatments under our exclusive AEI number which will appear on your documentation.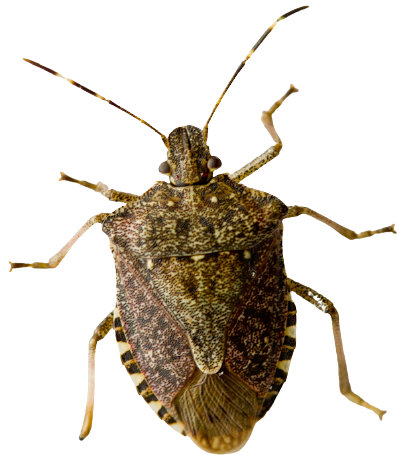 We are currently the only heat treatment provider in the UK with the ability to perform mobile certified heat treatments for marmorated stink bugs. In other words we can come to you. The only other licensed provider at the time of writing requires you to bring the goods to them.
Any cargo that is manufactured in, shipped from, loaded in or transhipped via any of the countries below are required to undergo brown marmorated stink bug treatment and demonstrate via the correct paperwork that the treatment has been carried out by a licensed provider.
Countries Accepting the Certified Treatment
The list of countries includes: Albania, Andorra, Armenia, Austria, Azerbaijan, Belgium, Bosnia and Herzegovina, Bulgaria, Canada, Croatia, Czechia (Czech Rebublic), France, Japan, Georgia, Germany, Greece, Hungary, Italy, Kazakhstan, Kosovo, Liechtenstein, Luxembourg, Montenegro, Moldova, Netherlands, Poland, Portugal, Republic of North Macedonia, Romania, Russia, Serbia, Slovakia, Slovenia, Spain, Switzerland, Turkey, Ukraine, the United Kingdom and United States of America.